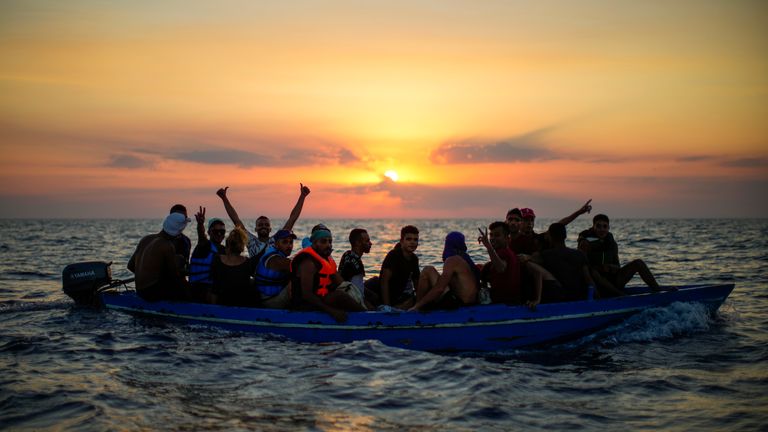 Tunisia's coast guard says it has stopped 80 boats heading for Italy and detained more than 3,000 migrants, confirming at least 29 dead. However, a trafficker has said the real death toll is much higher.
Dozens of sub-Saharan African migrants are walking back from La Louza beach on Tunisia's east central coast. They were headed for the small Italian island of Lampedusa but ended up back where they started – defeated and drained after coming up against the national coast guard.
One of them, Fae Raphael, is yelling with frustration as he walks up to us. They have just been released from detention.
"They are big robbers and big racists. We left by boat and they took our phones, our belongings and our engines," he shouts.
"We were in the middle of the sea and they took our engines – they left us on the water."
Many others walking up behind him confirm his account.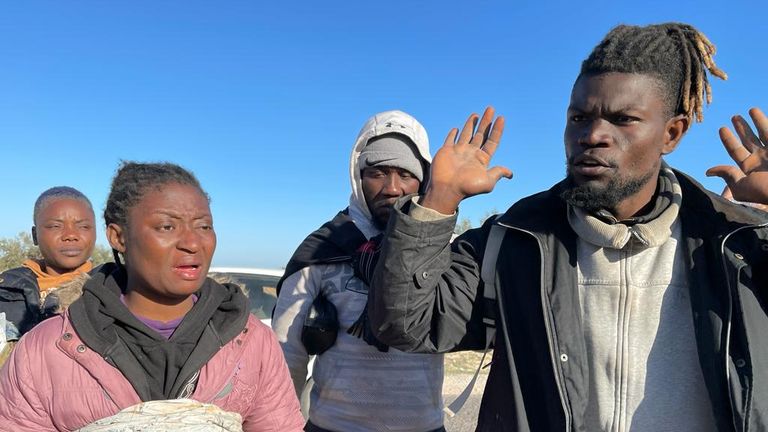 "We were swimming in the sea from 8am till 2pm to get to the shore," says Dossou Mamadou from Ivory Coast, a calmer, older man walking back to town with a heavy sense of despair.
"Right now we can't afford neither food nor rent. We were evicted and don't know where to sleep. The only solution was to go to Europe but unfortunately that did not work," he adds.
A statement by Tunisian President Kais Saeed condemning illegal black migrants has spurred an unprecedented crackdown in recent weeks.
Thousands have since faced eviction, unemployment and arrest. Some are taking repatriation flights back to their home countries and others, unable to turn back to the conflict and instability they initially fled, are making the dangerous journey across the Mediterranean sea to Europe.
According to UN data, 12,000 migrants have reached Italy from Tunisia by boat since the start of 2023. Only 1,300 migrants made the journey during the same period last year.
Sfax's ancient market has become a meeting point for migrants trying to figure out their next move
In the last week, the Tunisian coast guard says it has stopped 80 boats heading for Italy and detained more than 3,000 migrants, confirming at least 29 dead.
The real death toll is expected to be much higher.
"I have counted 130 dead," says a trafficker who agreed to speak to us on condition of anonymity.
"There were many catastrophes this week," he adds shaking his head sadly. He is organising the crossing of his own family in the coming days.
Tunisia has overtaken Libya as the route of choice for migrants illegally crossing the Mediterranean Sea to get to European shores. The majority are departing from the beaches closest to the economic capital, Sfax.
Fisherman have found dead bodies in the water as they go about their work
Fishermen who have been working these shores since childhood say they have never seen anything like this.
One of them took us out on his boat to show us the route but could not reveal his identity without risking reprisal from the coast guard. Fishermen who have saved drowning migrants have faced charges of abetting illegal migration.
"We have saved many of them as their boats capsized. There are often too many of them for the small vessels to carry so I have to move them onto my boat and take them to shore," he says.
He says there are more of them dying than anyone can count. Their bodies often float along the water.
"In the mornings when I go out to retrieve my fishing net, I'll often find a corpse," he says solemnly.
"It is a crisis."