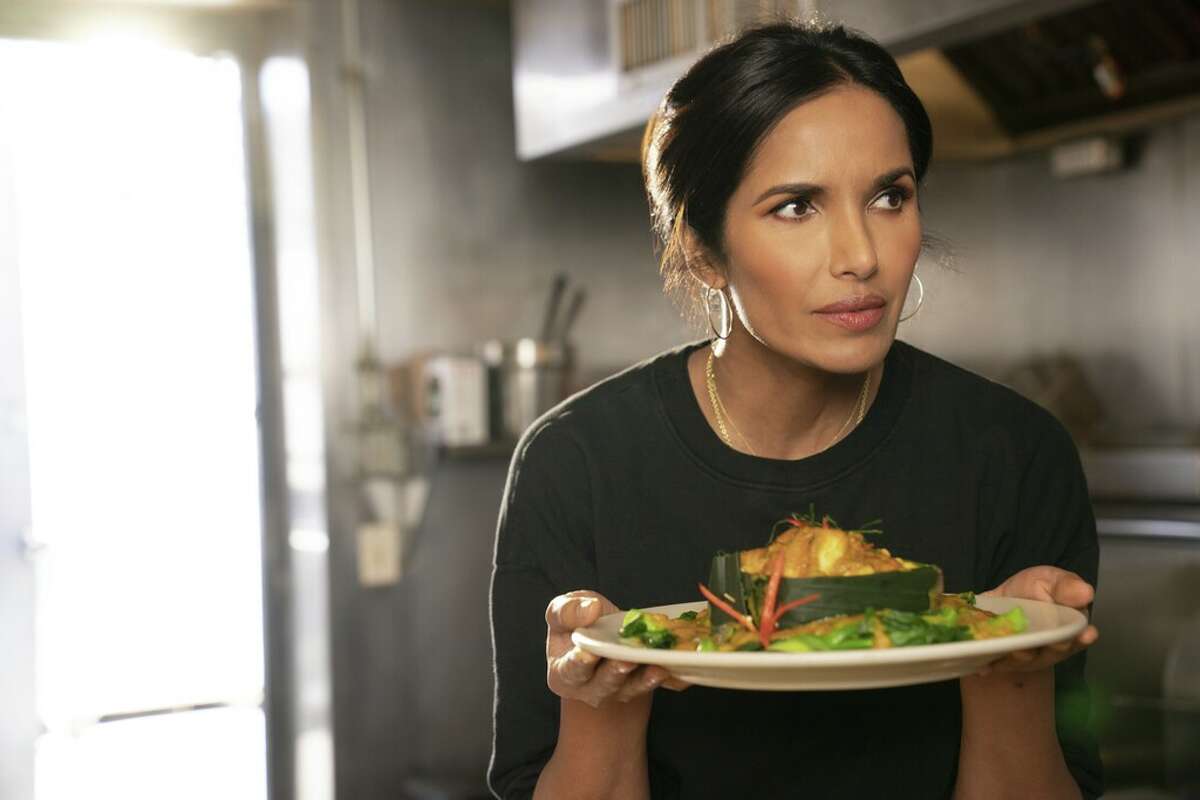 In the second season of Padma Lakshmi's Hulu show "Taste the Nation," which debuts on May 5, a deep dive into America's food culture leads her to the country's fourth largest city: Houston.
The 10-episode show stretches from coast-to-coast as Lakshmi explores the debate over the origins of borscht along Brighton Beach in Brooklyn and highlights how young Filipinos in South San Francisco turn to dishes like sweet spaghetti to redefine their culture.
Halfway through the season, Houston steps into the spotlight with an entire episode dedicated to Nigerian food.
"The Nigerian episode in Houston is one that's really close to my heart," Lakshmi told the Houston Chronicle. "It's not only about Nigerians in America, it's also tackling the subject of Blackness in America."
Lakshmi, who is arguably the most notable judge on Bravo's long-running hit "Top Chef," is no stranger to Houston, also home to the largest Nigerian population in America.
"Houston specifically is a wonderful city," Lakshmi said. "It's one of the best kept secrets in the country. Obviously it's in the South, so you get all the Tex-Mex food, but you also have all these pockets of ethnic communities."
The cookbook author, host and executive producer of her Hulu show, Lakshmi filmed much of "Top Chef" last season in Houston. This time she returned with Nigerian-American comedian and actress Yvonne Orji at her side.
In the opening seconds of the episode dubbed "Fufu for the Win" — fufu is ubiquitous dish of cooked starchy vegetables and grains that get pounded into a pillowy dough — Lakshmi and Orji are seated on a bench at Buffalo Bayou Park. They banter about Nigerian culture before digging into a fiery serving of bole, which Orji described as a popular plantain dish with fish and yam.
Lakshmi explores other traditional dishes like egusi soup and beef suya, but the food is only a jumping off point to discuss culture, history and Nigerian pride in Houston and in other U.S. cities.
For Lakshmi, food is also political and "Taste the Nation" doesn't skirt around how the two subjects intersect. The first season of the show prominently features El Paso and tackles immigration head on.
"My Texas is Ann Richards Texas and Cecile Richards Texas," Lakshmi said "It's not only the Texas of say Ted Cruz or Governor Abbott… I think Texas is full of a lot of different people from different backgrounds with different political views."
The Houston episode features an interview with Margaret Jason, the owner of Safari, one of the first Nigerian restaurants in town. They talk about fufu and how it symbolizes holding onto Nigerian culture, which also included conversation on race in America.
It's the representation of voices for "everyone who didn't seem themselves in the media," Lakshmi said, of why she started her show.
"There's so much to discover in Texas. People think Texas is just one thing – rodeo and barbecue, which are both great," Lakshmi said. "But it's so much more than that. It's so complex. You just have a lot to discover, both culturally and gastronomically."