President Muhammadu Buhari will enter the last full year of his term facing some familiar challenges. He'll be looking to sustain a fragile recovery of Africa's biggest economy while trying to curb rising insecurity in both the northwest and northeast. Meanwhile Nigeria's political parties will conduct primaries to select presidential, governorship and national assembly candidates for the 2023 elections.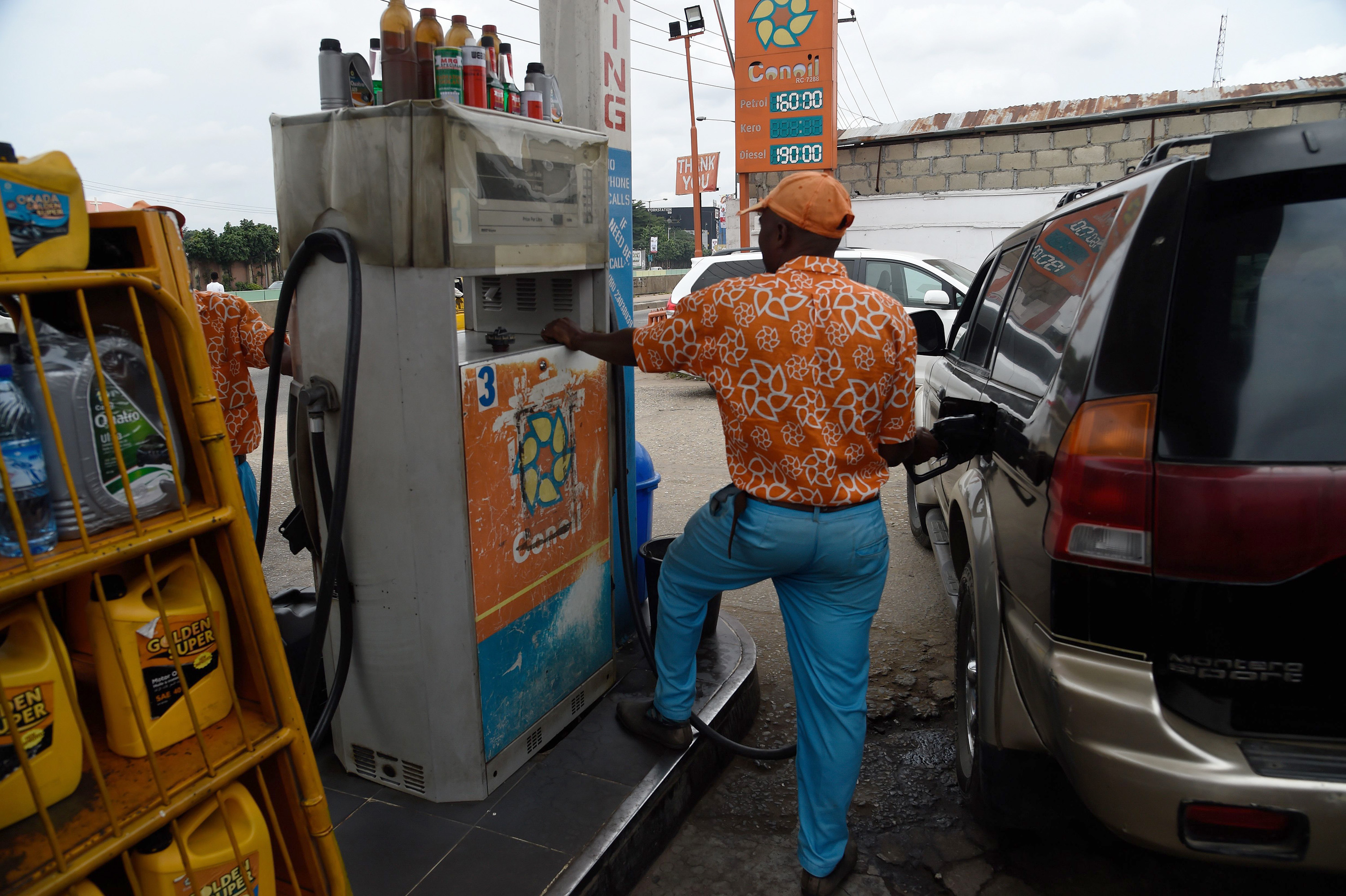 An attendant dispenses fuel into a vehicle's tank in Lagos.
Photographer: PIUS UTOMI EKPEI/AFP
Yet a key pillar of Buhari's economic agenda could be under threat. Labor unions are resisting a plan to scrap fuel subsidies –- a hugely costly practice that keeps gasoline costs artificially low for Africa's most populous country. The Nigeria Labour Congress is planning demonstrations in February, yet a u-turn on the policy could cost the government about $7.2 billion in 2022 if oil prices remain above $70 a barrel, according to the World Bank. And that could worsen revenue challenges for a government that already spends more than 70% of its income servicing debt.